GET THE ANSWERS
YOU NEED QUICKLY
We are an award-winning research, insight and strategic partner to major food and beverage, hospitality, travel and leisure brands helping to deliver business transformation in a rapidly evolving digital and retail world.
Our work is underpinned by data science and technology to help drive business performance and measurable growth.
With a broad base of marketing technology, data analytics, data visualisation, marketing automation and creative execution solutions, we deliver value to brands across both store and digital channels.
Watch our video to find out more about how we can help you.
BRAND'S WE'VE WORKED WITH INCLUDE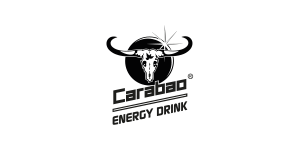 INDUSTRIES WE SPECIALISE IN SUPPORTING
How we revolutionised communication between marketing, operations, sales teams & their customers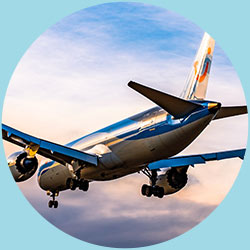 We work throughout the customer journey by integrating consumer research, data insight & brand strategy with leading creative design & digital execution, at the sharp end where it really matters.
WHAT CLIENTS HAVE SAID ABOUT US
" S2 built our store-level customer database and the consumer environment sector models which underpin our sales and marketing strategic planning and execution. Working on numerous projects ranging from go to market, customer pitches, brand launches and sales territory planning to consumer research, category planning, creative design & digital promotions; their expertise in the drinks sector is second to none''.
Associate Director, Coca-Cola Europacific Partners
"S2 advised us on our store and customer segmentation models and were a great fit with our team. We now have a much better understanding of how to position our film programming, food and drink range and promotional activity more effectively."
Marketing Director, Vue Cinemas
"We're excited to be working with S2, to explore the benefits of their customer insight and data analysis expertise to aid in the development of consumer segmentations across all of our travel brands.''
General Manager Retail & Local, TUI
"The quality of the outputs were excellent and to date this piece of research is now shaping Monster's with food strategy, not just in GB but also with the wider EMEA business. I would happily work with S2 in the future."
Business Development Manager, Monster Energy GB
"Serendipity2 expertly manage our customer database, providing data intelligence to drive future sales and marketing strategy. Customer profiling and persona development has also helped in the development of a more targeted customer acquisition programme, whilst increasing our customer engagement and retention levels."
Group Marketing Manager, BBC Good Food Shows
"The provision of pen personas for online customers now enables us to monitor how our different customer segments respond to digital activity, helping us to more effectively shape future strategic online marketing decisions."
Head of Marketing, The National Gallery
GET YOUR BRANDS
INTO THE HANDS…
OF THE right
people
IN THE right
outlets
in the right
locations
MarketView, our Google enabled data mapping and analysis tool helps consumer brands and retailers to gain knowledge about the geographical distribution of their customer data, and to create maps and reports based on that information to aid future strategy and execution.
GET YOUR BRANDS
INTO THE HANDS…
OF THE right
people
IN THE right
outlets
in the right
locations
MarketView – our Google-enabled data visualisation and analysis software – blends your data such as sales or brand profiles, with S2's consumer, workplace, population and proximity driver data (eg. places of interest, sports stadia, travel networks, schools and universities) to size the total footfall or digital opportunity.
NEWS:
DIAGEO appoints SERENDIPITY2 to  DEVELOP A GO-TO-MARKET STRATEGY FOR DRAUGHT COCKTAILS
Find out how we used the demographic, lifestyle and attitudinal profiles of the energy drink consumer to identify target geo-demographic segments and then use this information to turn a granular classification into an actionable segmentation of distinct and recognisable cocktail drinker market personas for Diageo.
NEWS:
TOP FIVE MARKETING TRENDS FOR 2023
It feels like the world is in overdrive with constant and sometimes dramatic changes being the norm.  Post pandemic we should have had a chance to reflect and rebuild.  However, much of Western Europe is in constant flux with war in Ukraine, soaring inflation, increases in fuel prices, staff shortages and issues with the supply chain.  Nevertheless, as always resilience shines through and progress continues.  We have highlighted the top 5 marketing trends for 2023.  These will help you stay on top of positive changes in the market and adapt your business strategy to make the most of opportunities.